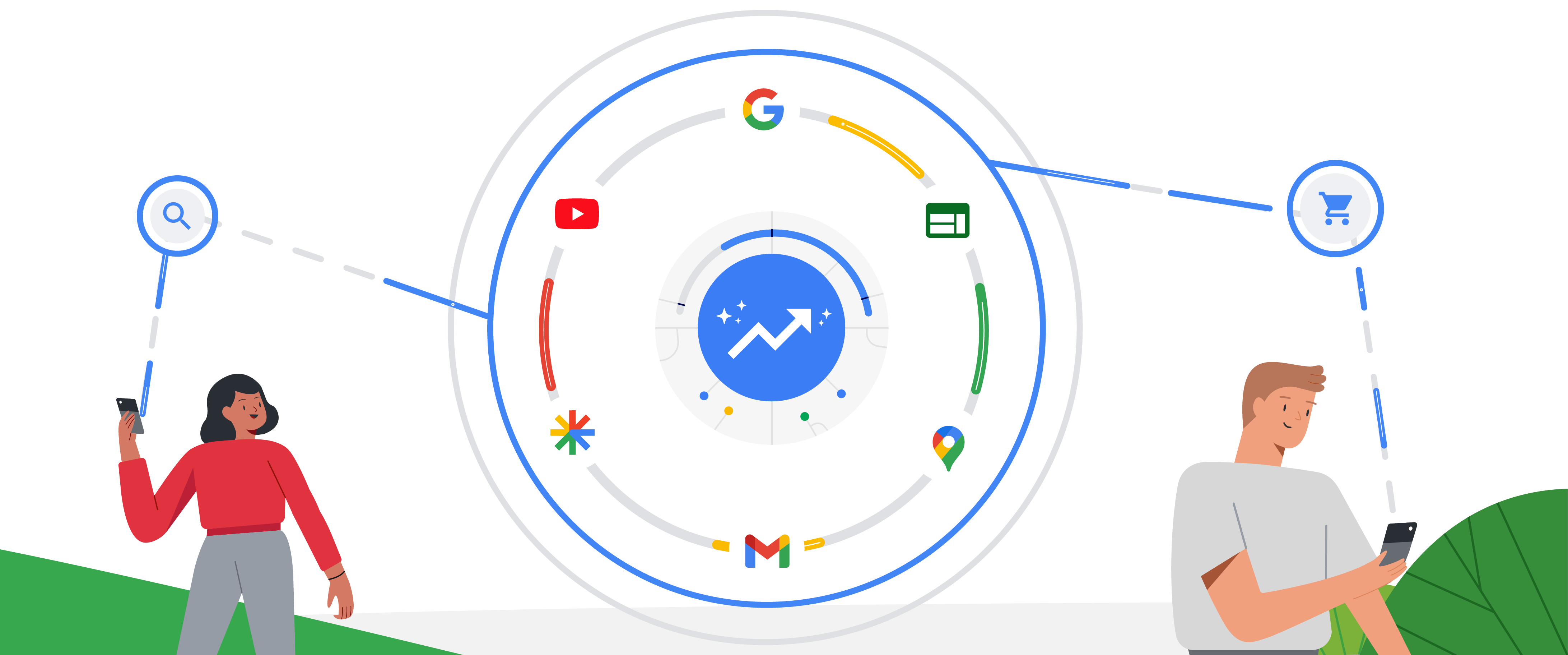 November was an exciting month for both advertisers and sellers. That is because we now have a new campaign type called Performance Max. As the name suggests, Google has made an effort to develop a campaign type that would help advertisers get the most out of each ad placement, and thus maximize their performance.
Still, If we disregard the fact that this automation already got introduced by Google in October 2020, it is safe to assume that not everyone rushed to test it out in its early stages due to a limited number of advertisers that had access. However, after a whole year of steadily building and improving this campaign type, Performance Max became available to all advertisers in November 2021. That led us to test it out and share our case with you. 
What is performance max campaigns exactly?
How can you get started with Performance Max campaigns?
1. Performance Max Requirements
 The setup itself is not too complex. However, some requirements will help you see the whole potential. So, let's list all of them: 
Google Ads Conversion Tracking or Google Analytics 4 Conversion Tracking in place. Also, please note that it is recommended to have Enhanced Conversions enabled for more accurate measurement.

Campaign Timeframe: Set it to 4 weeks or longer

Ad text:

3 Headlines – 30 characters each

1 Long Headline – 90 characters

2 Description Lines – 90 characters each

Images

600×316 (landscape)

300×300 (square)

314×314 (square)

128×128 logo

1200×628 (landscape)

Max file size: 5,120KB

Video (Optional but recommended. If there are no video assets, Google will automatically create videos based on text and images you provide.)
Tip: As explained, Performance Max will leverage automated bidding and targeting, as well as data-driven attribution. Even though this attribution model is currently optional if you keep it turned on expect to have your Performance Max campaigns best positioned to auction on that data. Meaning, if you are eligible, you should consider using data-driven attribution to allow PMax to best optimize towards the networks and interactions that are most likely to convert – in real-time – which can result in a much stronger performance.
2. Performance Max Benefits
The main reason this campaign type caught our attention was due to the fact that it should maximize your performance across Google Ads inventory using pre-tested automation, by saving you time while driving towards your goals.
That being said, Google listed some of the benefits you need to consider.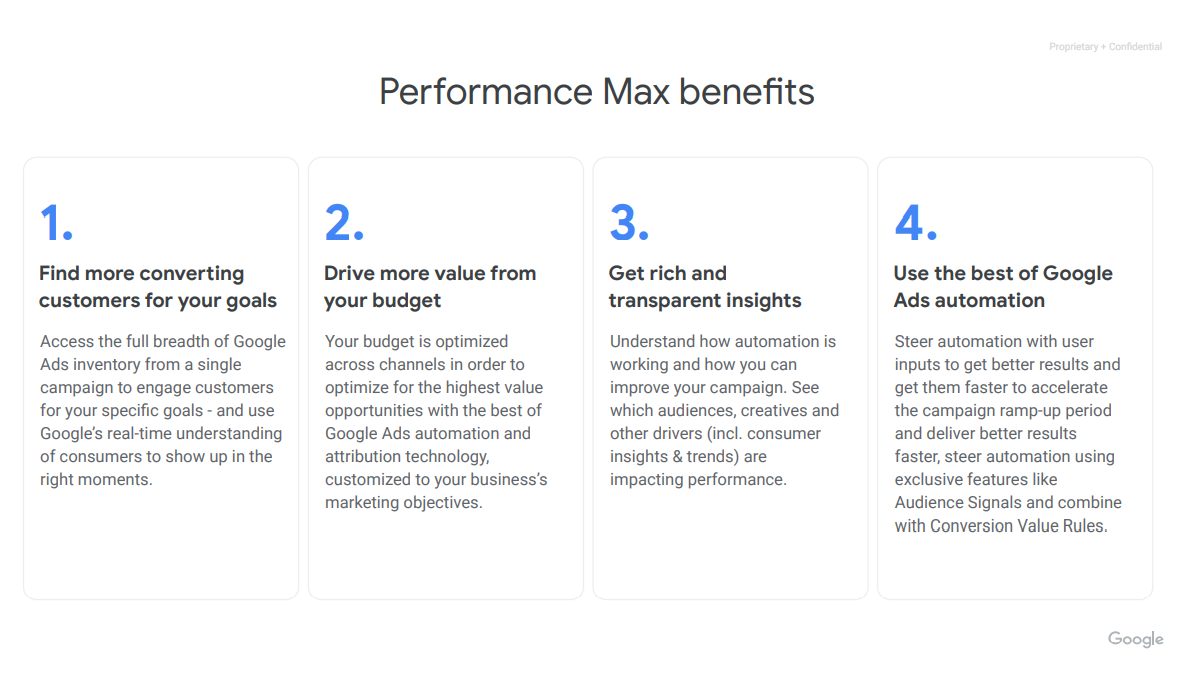 Find more converting customers for your goal
Optimize to one or more goals from a single campaign by assigning different values to your conversions to drive the highest ROI.
Tip: To get the best out of automation, consider using the same goals for all your performance campaigns including PMax. Also, Google recommends having consistency when setting account-level goals. However, you can also select a combination of the standard goals or group them into "custom goals" if it makes a difference for your business. 
Lastly, you can select your goals from the list below.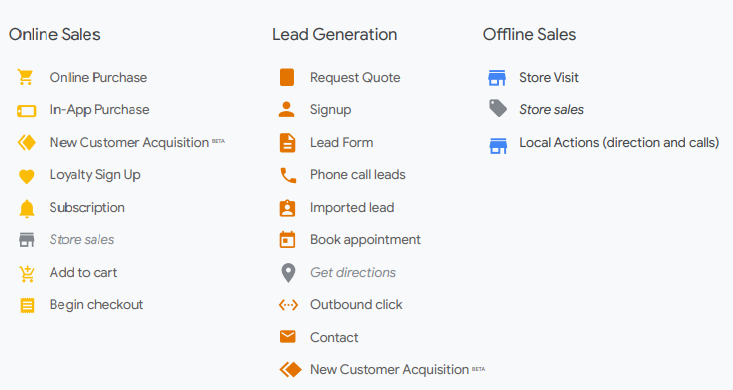 Drive more value from your budget
Based on Google's internal studies, the average uplift of this campaign type is by +13%. But, individual results may vary according to campaign details, though.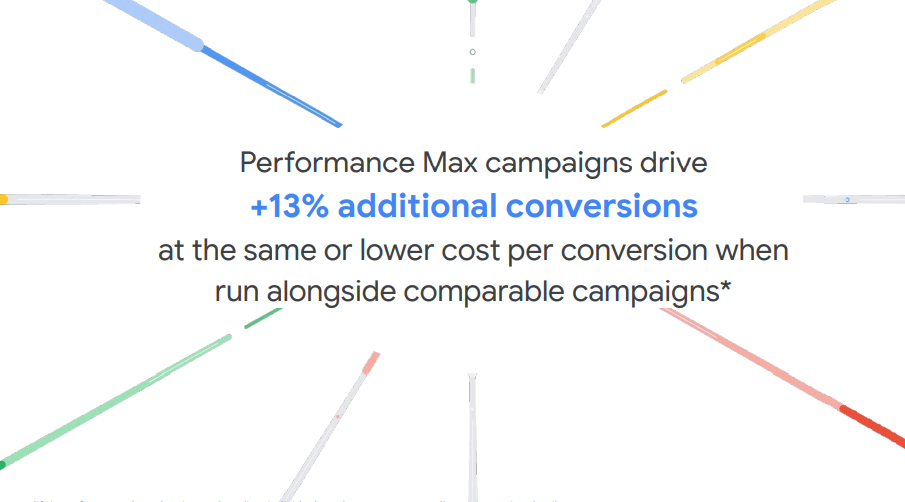 Get rich and transparent insights
Just as you may have thought this is another Smart campaign with the lack of insights, Google shared that you will be getting transparent and rich insights on key segments like audiences, creatives, trends, and consumers that are impacting your performance.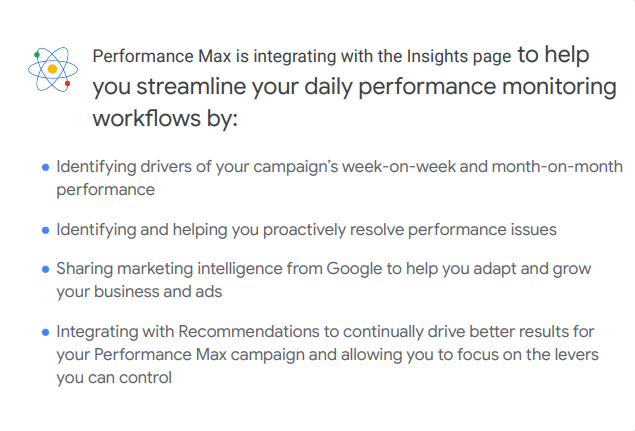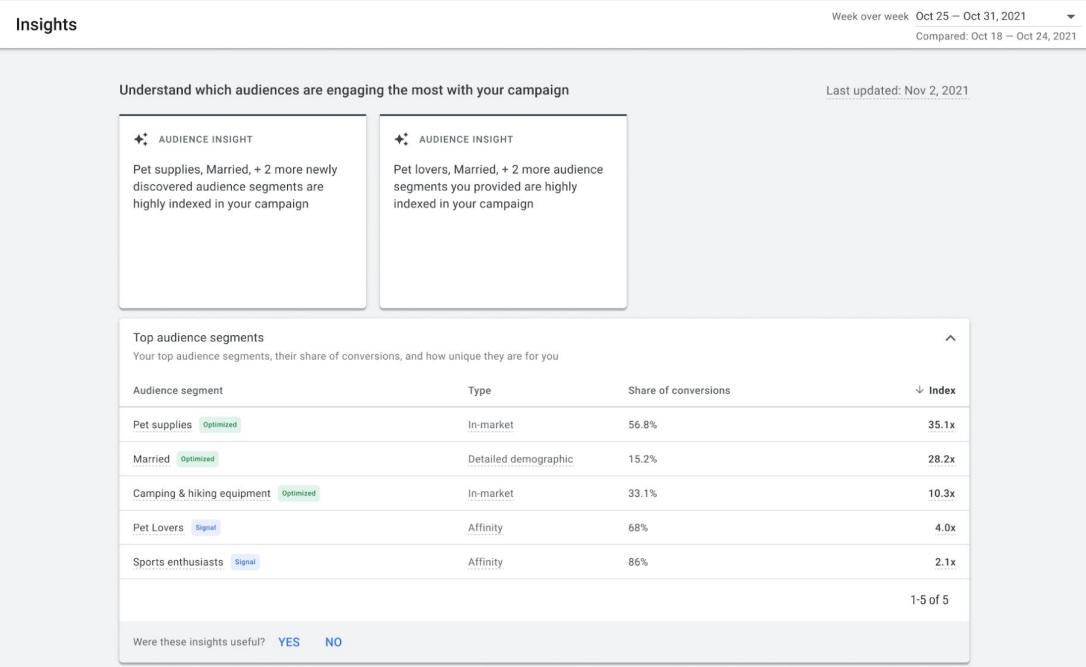 Use the best of Google Ads automation
It is stated that Google's best automation technology is involved to achieve optimal machine learning. 

We were eager to look at Audience Signals more closely. These should allow you to influence automation by directly indicating the most relevant audiences. That being said, audience signals can be seen as a new feature that speeds up the learning process while steering automation with the best of Google's automated targeting technology at the same time.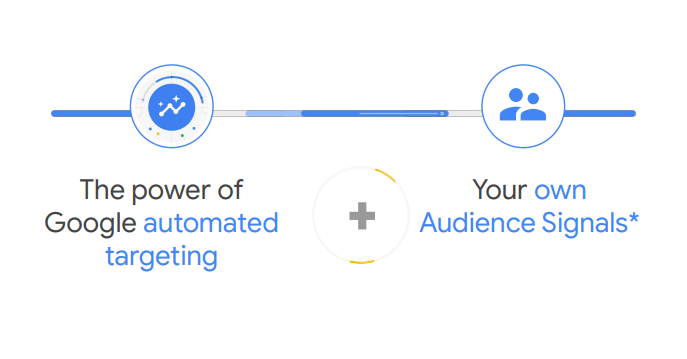 Tip: Google holds the right to expand beyond audiences that are selected if they predict it would help you reach your campaign's marketing objectives.
3. Performance Max Creation
Once you understand this new campaign type and the ways you can benefit from it, you can move forward with creating it. That's why we are sharing step-by-step instructions on how to do that.

Select your campaign goal – There are a couple of options you can select to be guided towards Performance Max campaign type: Sales, Leads, Website Traffic, Local Store Visits & Promotions, and Create a campaign without a goal's guidance. 

Confirm the conversion goal(s) for your campaign.

Select Performance Max as your campaign Type.

Select your Merchant Center Account and the Country.

Name your campaign.

Enter the average daily budget.

Select your Bidding Strategy from choosing between Conversions and Conversion Value with the option to select Target CPA or Target ROAS thresholds respectively.

Select the Location to target, as well as the language.

You can optionally select the Ad Scheduling, but we recommend you start with a clean slate (unless you are running ads during specific business hours).

On the "Asset group" page, enter a unique asset group name.

If you don't wish to advertise your entire inventory from the feed, by clicking on the pencil icon next to "All Products" you can make all necessary adjustments. 

Build your asset group by adding all the requirements we listed at the very beginning of the article: images, headlines, descriptions, video, logo, CTA, and URL.

Add Audience Signals that can help machine learning serve your ads to the right prospects.

Add Extensions.

Publish the campaign.
Even though the process is pretty straightforward, certain areas can benefit from human input. That's why we would recommend that you take your time when deciding on the products you want to promote from your GMC feed, as well as crafting your Audience Signals wisely.
4. Set up the Expectations
With the introduction of PMax, you have the ability to show your ads across all Google channels. Although this is an amazing innovation as you can leverage advanced automation, what it actually means for your campaigns advertising on each one of these placements?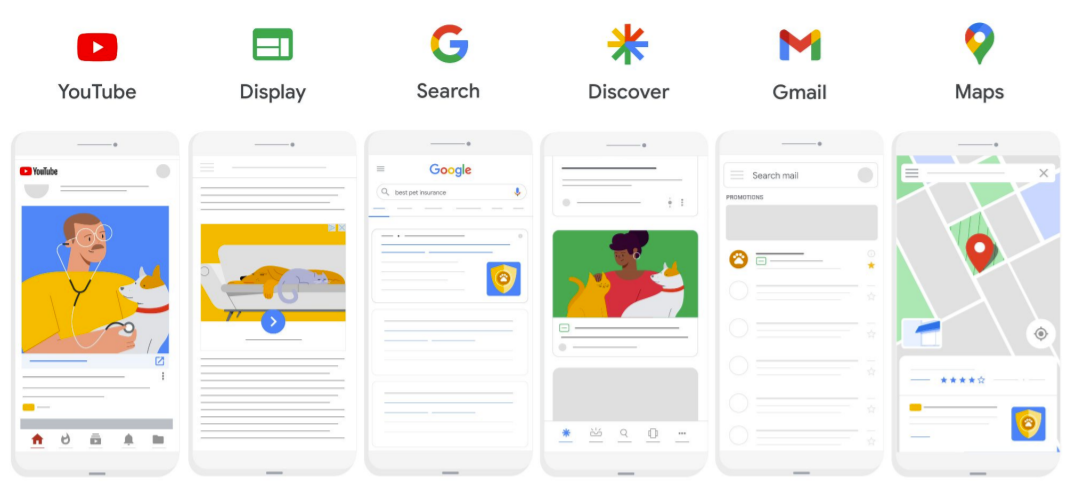 Even though we love the holistic approach and full channel coverage, we have to mention that this campaign type can be cannibalizing some of your campaigns. In addition, the lack of insights is preventing us from making any decisions by looking at the campaign as an isolated object, however, if you look at your other campaigns, you can see the decrease in traffic. That being said, the most obvious example is that your Shopping campaigns can suddenly stop working. This may be because your targets in Performance Max campaigns are prioritized, or it had been part of Google's learning process, but we've seen clear signs of campaign cannibalization. 
Still, you shouldn't be discouraged to test out this concept, but just make sure you regularly and closely monitor the impact on the performance both holistically and channel-specifically.
5. Conclusion
With all being said, we strongly believe that Performance Max is worth testing out – moreover for clients that don't have complex Shopping structures that generate most of their revenue. However, it may be a great opportunity for a lead generation client.
That being said, for most advertisers that have been extensively using Google Ads, it came as no surprise to see that new features introduced by Google were fully automated. With each release, they are making it easier for advertisers to set up and manage campaigns offering as little insight as possible. Nevertheless, we are excited to see what will come to our tables in 2022.
Have you been running Performance Max campaigns? Are your results any different from what we found? We would love to hear your thoughts, so feel free to leave your comments.