When Showcase ads for Google Shopping were launched back in 2016. many e-commerce players expected it to be a game changer, something to shake things up in the paid search advertising arena. In some ways, the new ad format did live up to the hype; but considering its still limited reach, it seems the promise of a revolution has yet to come.
If you've yet to try Showcase Shopping ads, the holidays are a perfect time to give them a try! Here we list a few best practices to follow.
What are Google Showcase Shopping ads?
If you enter keywords like "women's hoodies" or "luggage" now on Google or a similar search with an intent to buy, the search engine will trigger Showcase Shopping ads to appear on top generic searches. This works on both desktop and mobile view:
Compare Showcase Shopping ads displayed on desktop: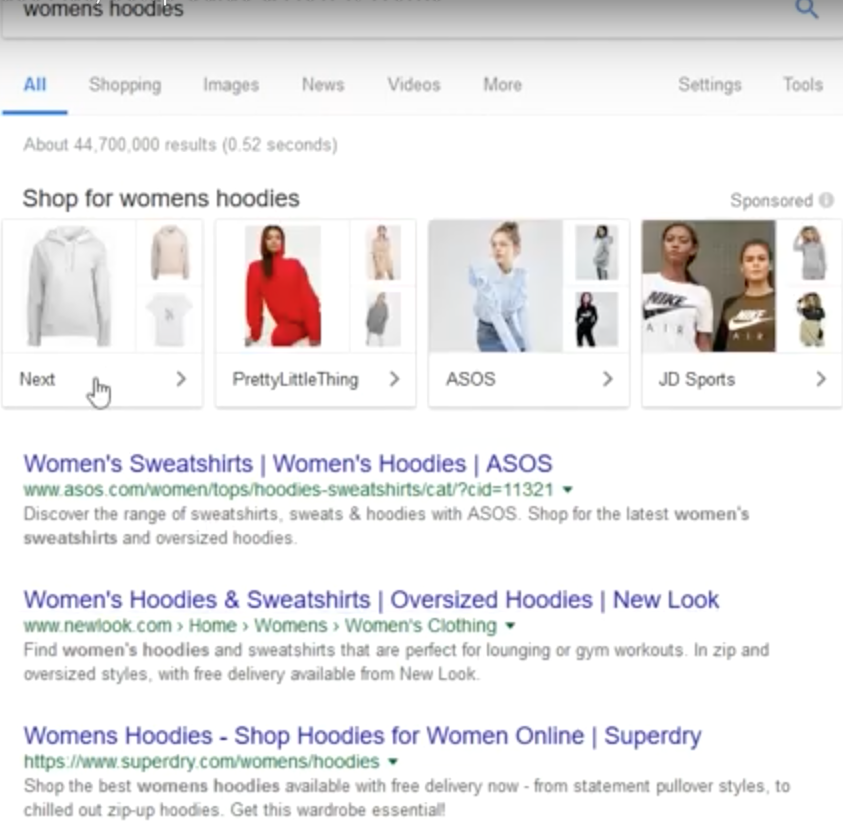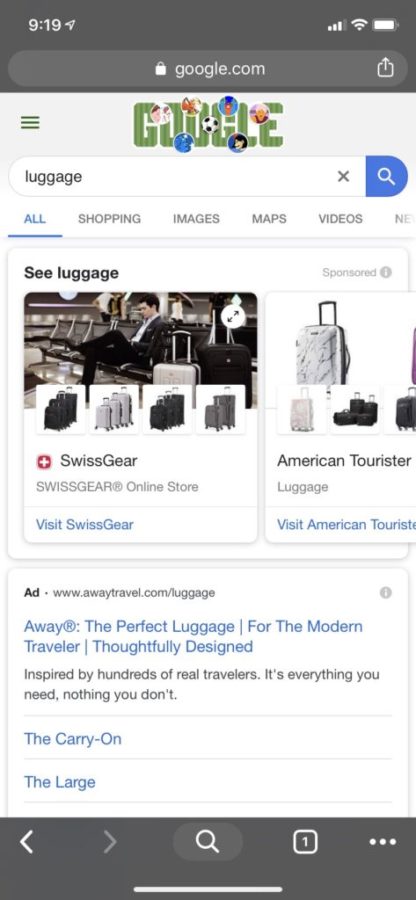 Now, let's say a mobile shopper finds a hoodie design she likes and she clicks on the ad to see more. Google will then serve Shopping results, displaying that particular reseller's product feed as a popup.
For brand managers, Showcase Shopping ads are an excellent way to promote their best products in specific categories. There's a good chance that you will attain a positive return on advertising spend (or ROAS), especially if you have a good Shopping setup already. The main difference is that, unlike with regular Google Shopping that applies cost per click (CPC), payment and bidding in Showcase Shopping ads follows the cost per engagement (CPE) model.
With CPE, instead of bidding on products, you set the greatest amount that you're willing to pay for an engagement at the ad group level. That is, you are charged when someone clicks directly on the "Visit Merchant" link on the Showcase Shopping ad or expands the ad and then either (a) spends 10 seconds within the ad or (b) clicks on a product or link in the expanded ad.
What to expect from Google Showcase Shopping ads
If you're trying to attract more new customers at the top of the funnel, Showcase Shopping ads will make a good addition to your online advertising repertoire. Case in point: Through a series of ad campaigns, Digital Excellence helped Swedish market leader Vårdväskan achieve 331% YOY increase in revenue, 52% bump in ROAS, and 28% drop in CPA. (View PDF case study.)
However, here are a few tips to help you navigate your first campaign, based on our own experiences with the ad format:
Top generic searches still go to regular Google Shopping campaigns
While more generic searches did display Showcase ads, many still went towards normal Shopping campaigns.
Showcase ads lean heavily towards mobile devices and tablets
We found that Showcase ads only appear for very specific top terms and almost exclusively on mobile and tablet devices. In other words, Google is holding back on the desktop side. 
We can only speculate that it has to do with regular Shopping ads performing better on desktop, whereas mobile provides a better product experience on Showcase ads, resulting in more sales.  
Showcase ads do not show some of the time on certain business verticals 
The relative amount of clicks appears to fluctuate between Showcase ads and regular Shopping ads. Our tests show that clicks leading to Showcase ads ranges between two percent to a little over 10 percent of overall Shopping clicks. Most advertisers hit around the five percent mark.
Empirical evidence gathered from other sources indicates that Showcase ads tend to be limited per vertical. In a study by Bloofusion, the share of Showcase ads per vertical can be anywhere from five percent to as high as 30 percent.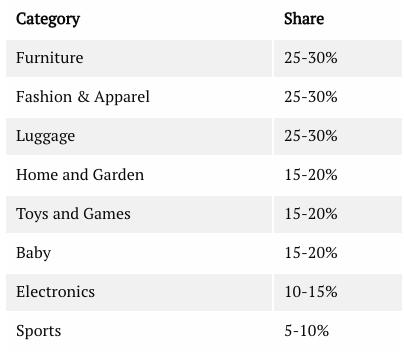 Showcase ads are competitive with normal paid search category campaigns
Based on the above findings, it may be fair to say that Showcase ads, if based on volume, may not yet be at par with other campaigns, given that: exposure on desktop is limited; ads are not exclusive and still compete with regular Shopping on top generic searches; and their visibility is only a small percentage of the overall share, depending on the vertical.
On the other hand, the advantage of Showcase ads is that they show products in a very exclusive way. The attributional effects might be difficult to spot, but the aesthetics of these ads are a vast improvement over normal paid search campaigns. Thus, we have discovered that, at least at the category level, Showcase can still deliver on ROAS when up against normal paid search campaigns, even though normal Google Shopping ads might perform better elsewhere, in terms of volume and ad spending payback.
If you plan to test out Showcase ads, it would be a logical move to take out a portion of your normal paid search budget, so as not to miss out on ROAS performance. 
How to set up Showcase Shopping ads
Now that you have a better understanding of how these new Shopping ads work, here we give you the lowdown on how to create your first Showcase campaign. If you already have a regular Shopping setup in place, you will be familiar with the Showcase process.
You must already have a normal Google Shopping setup
To start, simply choose the "Showcase" ad group type, add a default bid per engagement, and then pick the products that you want to show within a single ad group. (You can either select the entire feed,or divide them by category or ID). Once you have filled in all the necessary fields, you will be directed to a page where you can create your ads.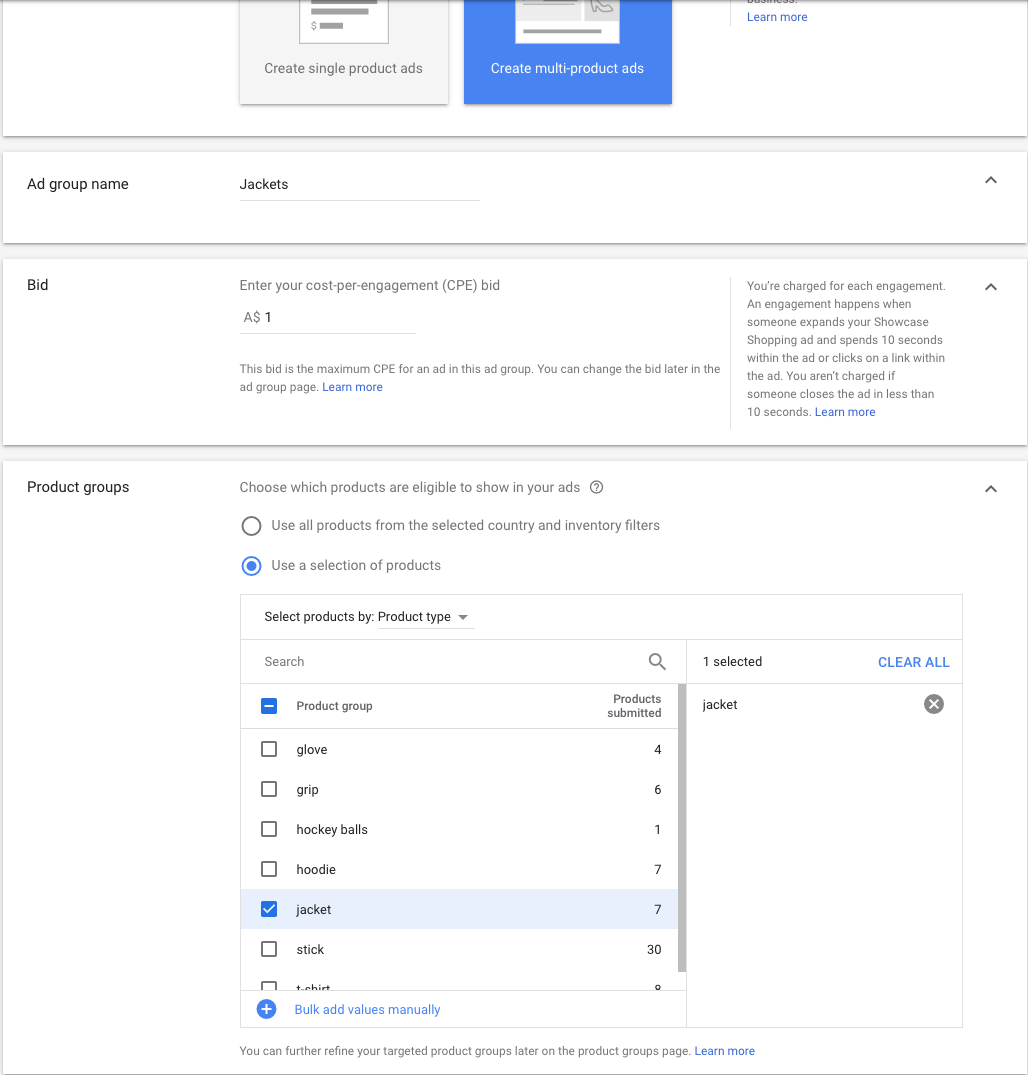 Create your Showcase Shopping ad
Here is the typical format for a Showcase ad.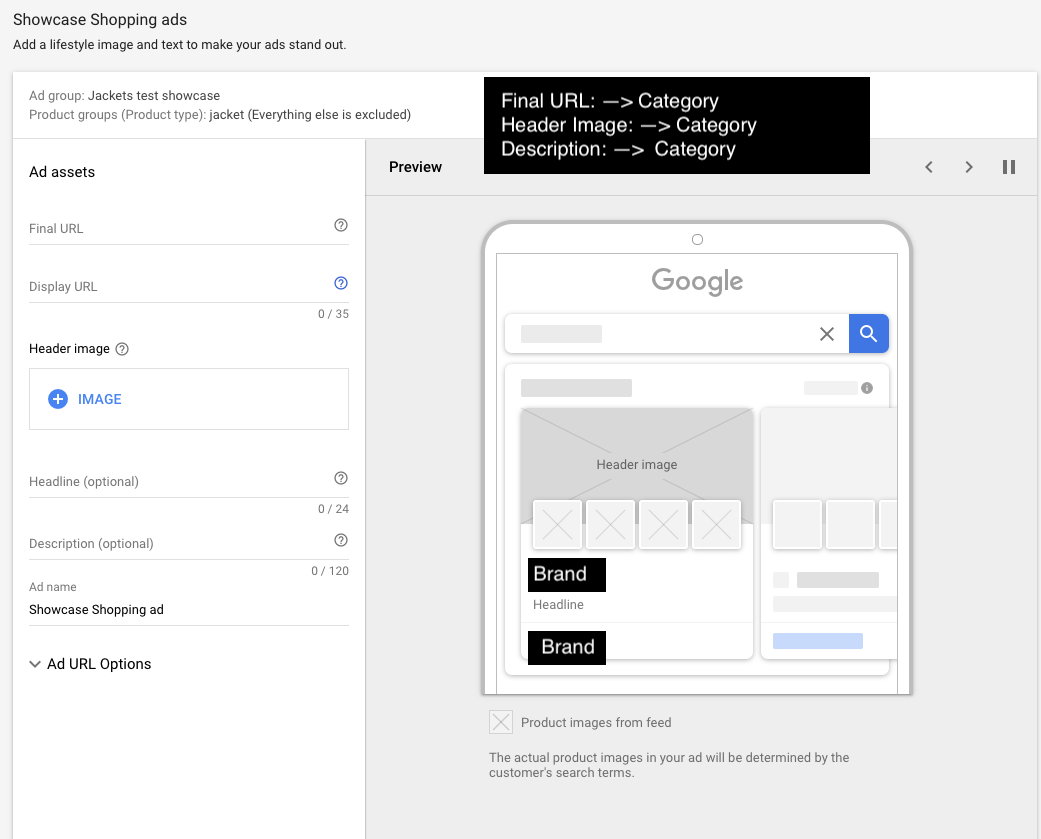 Before you jump into creating your ad, make sure you have these ready: 
Image

. A professional image in landscape format, showing at least one product. Colourful, lifestyle imagery work best, but always make sure to comply with

Google's image policies

.

Headline

(up to 24 characters) 

Description

(up to 120 characters)
The headline and description are in fact not required, but after the image, they are the next thing that shoppers see when looking at your Showcase ad.
Company logo

. You will need to upload a high-resolution file of your logo on the Google Merchant Centre, so you can display it in your ads.

Landing page URL

. This is the final URL the shopper will end up on, after they click on the expanded ad. This is particularly convenient if you plan to create multiple ad groups for different categories.

Display URL

. This is the URL shown within the ad. Mobile ads will display up to 25 characters; desktop ads will show up to 35 characters.
Once your ad is approved, it will be displayed on Google, showing your header image, a couple of your products, your brand, and your headline.
For retailers, Showcase shopping will be an increasingly important ad format, as mobile takes over desktop as the primary marketing channel. With the biggest buying season just around the corner, now is a perfect time to chat with us about how Showcase ads can help boost your brand's visibility at the upper end of the funnel – an essential strategy for the holidays!