Smart Shopping: Not for Smart Businesses?
What's Google Smart Shopping?
Smart Shopping is one of Google's campaign types and this one is Shopping on auto pilot. It uses machine learning to minimise the amount of work hours spent to optimise campaigns.
All you need to do is to add campaign objective and budgets. Smart Shopping will do the bidding and performance management.
Smart Shopping ads are perfect for smaller advertisers with little experience and time to understand how to get full potential out of Google Shopping.
But in our experience there will be a trade-off. Here's what usual happens with advertisers on Smart Shopping for a longer period of time.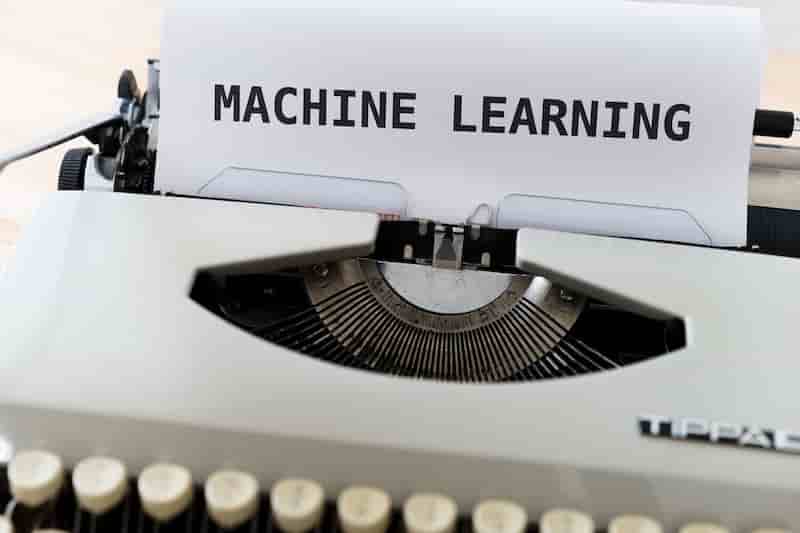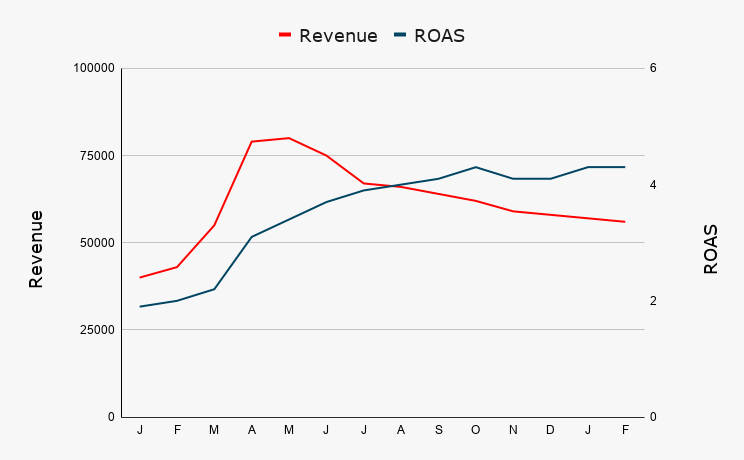 Smart Shopping: ROAS is great but sales will plateau
Getting campaigns right is not easy. So a lot of smaller advertisers see return on ad spend from Smart Shopping compared to what they are used to. You simply set a target ROAS of 400% like in this case and magic will happen.
In the beginning, sales will also be better than what they are used to!
The problem is the long run. In an increasing competitive market, the machine learning will do what it can to keep up ROAS but at the expense of sales.
Smart Shopping is your best bet if you are a small advertiser with little understanding of campaign management or feed management.
But for savvy advertisers used to working on campaign/product level that know how to use data to tweak the product feed, smart shopping has a lot of limitations.
Smart Shopping: Search IS will drop little by little
The reason why sales gradually are going down is because the machine learning will eventually decrease bids due to increasing competition. The visibility in the auction will drop incrementally. Most advertisers are not aware of this as Shopping is expanding so much but eventually sales will start to drop as well.
The only tool for Smart Shopping is your Target Bid. If you want to change the course of development, you have to open up for a lower target ROAS to get your sales up again.
If you are unfamiliar with the solutions available, Smart Shopping will be your best bet. But it's not a bad idea to look into other options. Take a look at here what your trade-off for automation actually is!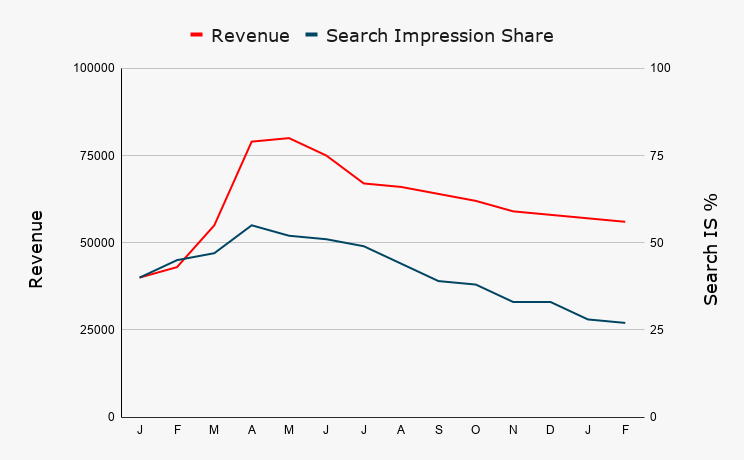 Why is Smart Shopping bad for Savvy advertisers?
Here's why we have seen tremendous positive changes from going away from Google Smart Shopping both on sales and ROAS.
Attribution – You can't see how much is actually shopping (new customers) vs remarketing. This makes it difficult to adjust accordingly. Not opting in gives better adjustments.
2. Launching a new product – There is no way to bid it up over your other products without a lot of workaround. So you can't really use smart shopping if you are launching new products and want to differentiate.
3. Inventory control – If I want to burn through some inventory, you can't make that product more prominent.
3. Combating competition – If you need to defend a product from undercutting competitors, I can't boost it. There is no way to expand on your non-brand terms to break through with smart shopping.
4. Negative search terms controls – Google has taken away the use of negative terms. If I have a product that a customer could get confused about, I can't use negatives to stop that trigger.
5. No feedback loop – If I don't know the search terms my customers are using, how do I know my customer?
Must-Read: Google Shopping Best Practices
If you're new to online selling, Google Shopping can be a powerful channel for building your brand and carving out your future in retail. Read our popular resource on "Google Shopping Best Practices" and increase your chances of success.
Subscribe now and receive the full guide. (You can opt out anytime.)
Campaign Setup
What will work better for you: Smart Shopping or standard Shopping? We configure the right approach to deliver on your key business goals.
Product Feed Optimisation
Whichever campaign type you choose, your success will hinge on organised content, starting with keyword-rich product titles and detailed descriptions.
Conversion Tracking
Google's algorithms need a certain volume of data, in order to work. We arm you with all the sales insights necessary, to get you ready for your campaign on Day 1.
How We Leverage the Power of Machine Learning
     Optimal Resource Allocation
Not all SKUs are created equal. You know exactly which ones are driving your sales and would probably allocate all your time and spending on those consistent top performers, if only you could. Well, we help you do just that, by targeting your line of products for the best possible outcome.
     Product Segmentation
If you are a retailer with a large catalog, you may find it challenging to implement Smart Shopping. No worries! We categorise your SKUs in individual campaigns so that you can better understand your ROAS values and prevent your products from competing with each other.
     Budget Planning
In setting your Smart Shopping budget, we look at your standard Shopping and Display campaigns, for an accurate, apples-to-apples comparison. But we also let smart bidding do its job, so you don't miss out on any opportunities for increasing your revenues.
     Pre and Post Testing


Whether you're advertising for the first time or looking to compare Smart Shopping against your standard campaigns, we create the testing structure to help you measure performance before and after your experiment. That way, you can take the next logical steps, in order to attain high-yielding results.

     Strategic Targeting and Reporting
If you want to try out Smart Shopping because of the lower learning curve, we can group your products by performance. We then advertise slow-moving SKUs through smart bidding, while we boost your best-sellers using standard Shopping and display remarketing. Best of both worlds.
Meet Our Satisfied Clients




Are you experiencing the same challenges with Google Smart Shopping? 
Ready to take it to the next level?

Which advertising strategy is right for you? Maximise your online visibility with smart bidding or with a regular Shopping campaign – or both! Contact Peter Crone for a free consultation at +65 9613 1505 (Singapore), +61 8 7200 4771 (Australia), +45 3179 5383 (International/Denmark), or at pc@digitalexcellence.global. Or just leave us a message below and we can have a chat.